Select your baby's birth date or your due date.
Calendar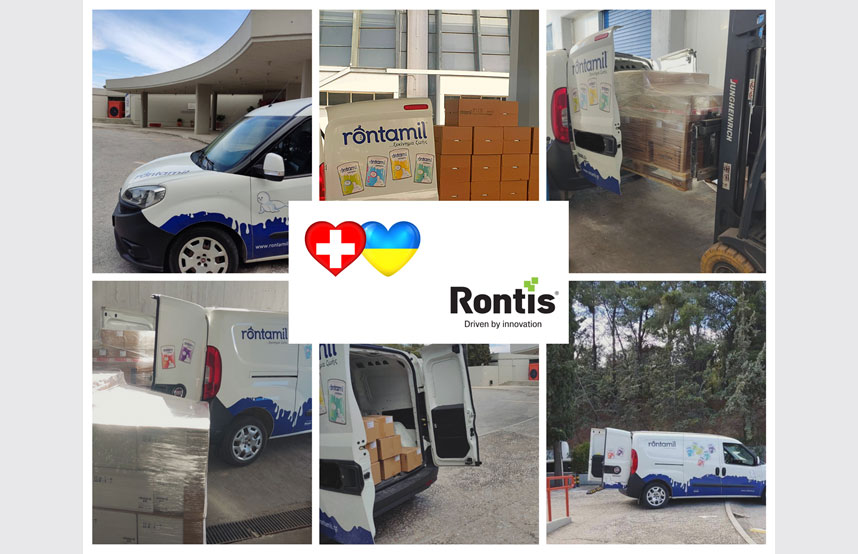 Rontis provides humanitarian assistance to the people of Ukraine
The tragic images that are reaching the world from Ukraine, with civilians losing their lives and thousands of others fighting for their survival, are causing global sadness and disgust. Among them are many children who have unfortunately found themselves in the vortex of war.
As a sign of solidarity with the suffering Ukrainian people, the least we can do is to help in any way we can at this critical time.
Rontis proudly participated in the humanitarian aid programs organized by several Organizations, such as the Hellenic Red Cross, the non-profit organization "Oloi Mazi Boroume", and the Athens College, in support of the civilians affected by the war in Ukraine.
In this context, Rontis has offered 5.812 units of Rontamil infant nutrition products (approx. 88K feedings), as well as 900 units of dermaceuticals (Novalou product range), to support families in need throughout Ukraine to receive the infant milk and personal hygiene items their children need.
We are all together in this initiative, supporting the Ukrainian people and committed to Rontis' mission to improve the lives of millions of people on our planet!
15.04.2022
Recent News