Select your baby's birth date or your due date.
Calendar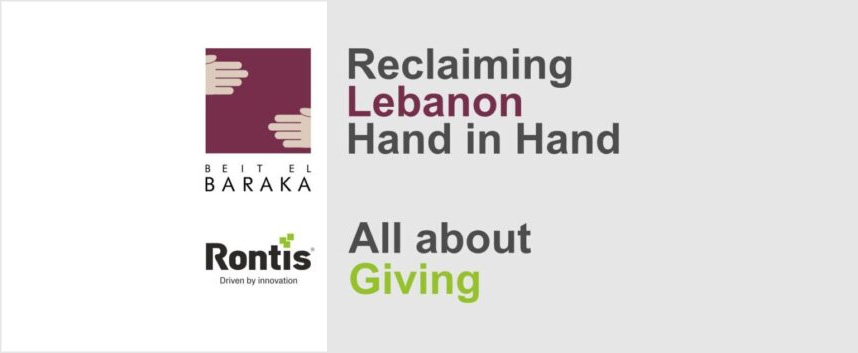 Rontamil donation to Lebanon
Lebanon is a country in crisis.
The devastating explosion at Beirut's harbor in August 2020, economic recession, along with the COVID-19 pandemic, have led to a quite tense situation in Lebanon. Many families can no longer afford milk for their babies, while others cannot find it available at pharmacies and baby stores.
Beit El Baraka, the Lebanese Charity Organization, was launched so that the most vulnerable can get the assistance needed to live in dignity. Beit El Baraka currently helps 328 families in need across Lebanon offering the following: food and hygiene supplies, housing/home care and medical care.
Rontis in cooperation with 'Fondation Sesam', a non-profit organization based in Geneva, have answered their call, and proudly donated 63.000 units of Rontamil baby formula. Rontis is proud to lead and participate in many social change and charity programs worldwide!
For us at Rontis, giving back to the global community and especially the most vulnerable members of it, is at the core of our values. Nevertheless, healthcare is "all about giving" and this is exactly what we are committed to do throughout our social initiatives and activities!
We have one mission, to improve the lives of millions!
Watch the video:
08.04.2021
Recent News