Select your baby's birth date or your due date.
Calendar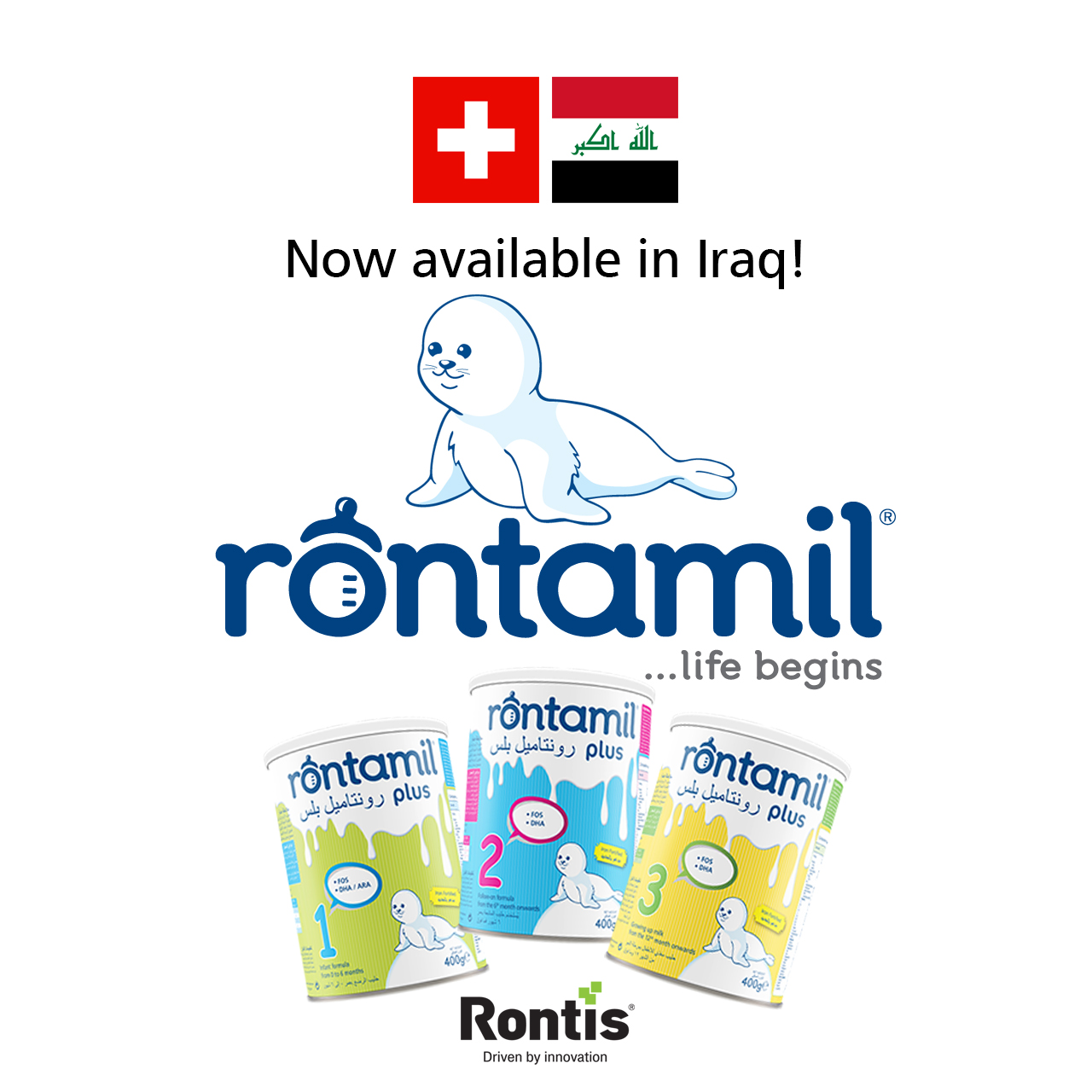 Rontamil Distribution in the Iraqi Territory
We are excited to announce that, following our remarkable growth over the last 8 years, the Rontamil international footprint is expanding!
Rontis Corporation is proud to announce its partnership with the Dawodi Group as its exclusive distributor for the Rontamil Brand in the Iraqi territory. The Dawodi Group is a privately-owned multinational group of companies with the Iraqi branch for marketing and distribution based in Mansour, Bagdad and the warehouses located in Iraq and in Jordan. Two pharmaceutical companies of the group are registered and established with the Iraqi Pharmacist Association and its trading agency company (Al Khyoul Al Thahabiya) is registered with the Iraqi Chamber of Commerce and the Ministry of Trade
The specific partnership is of strategic importance for Rontis Corporation as the potential of the Iraqi Infant Nutrition market is considered to be vast, while our partner of choice, the Dawodi Group, has all the characteristics we are looking for since they cover the entire Iraqi territory, counting 120 employees while being very experienced in the Iraqi OTC and the pharmaceutical markets.
The combination of the remarkable experience of Rontis Corporation in the Infant Nutrition Industry with that of the Dawodi Group in the Pharmaceutical and the OTC sector, can only lead to the Rontamil success story in the Iraqi territory!
05.10.2020
Recent News