Select your baby's birth date or your due date.
Calendar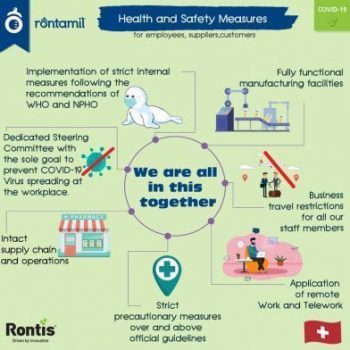 COVID-19_Health&Safety measures
Following all the necessary precautionary measures and despite the unfamiliar situation of the COVID-19 pandemic Rontis corporation's manufacturing facilities are operating in their normal rhythm and our supply line and operations remain intact. Rontis is continuing to provide infants and babies of thousands of families around the world with the most complete and of the highest quality nutrition during the crucial–for their development–first months and years of the little ones' lives.
11.05.2020
Recent News