Select your baby's birth date or your due date.
Calendar
Announcement about Kind & Jugend 2019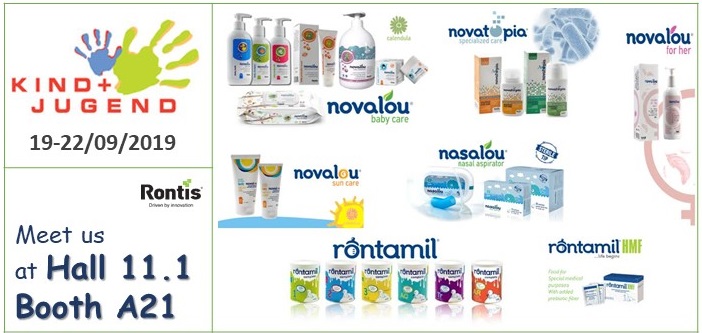 Rontis proudly announces its participation to the "Kind & Jugend" Fair 2019, The Trade Show for kids' first years which will be held during 19-22.09.2019 in Cologne exhibition Centre, in Germany.
K&J EXPO is an international leading trade fair for premium baby and toddler products.
You can find us at Hall 11.1, Booth A21!
Contact us now at info@rontis.com to set up a meeting and discover our products, trends and innovations.
10.07.2019
Recent News