Select your baby's birth date or your due date.
Calendar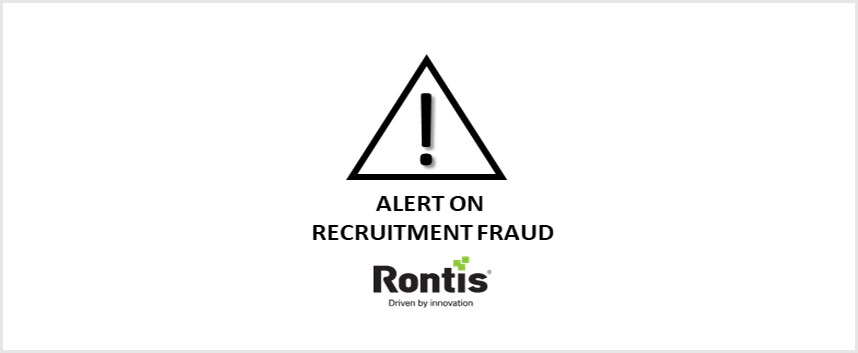 ALERT ON RECRUITMENT FRAUD
There have been instances of fraudulent job postings and offers, claiming to derive from Rontis companies of the Rontis group (Rontis). These fraudulent offers are asking for personal and financial information from applicants and sometimes require applicants to proceed in payments for their participation in the recruitment process.
We kindly ask you to observe the following in order to avoid any such fraudulent job offers:
1. All Rontis job offerings are posted on the official websites. Any job offering posted in another job board has to be verified that is also published in the above platform.
2. All Rontis notices come from an official Rontis e-mail address. You should never respond to messages claiming to come from Rontis using any other account and in such case, please communicate with us to report such messages in the following email address legal@rontis.com
3. Rontis recruiters never ask for information as bank statements, bank accounts, credit cards or to pay fees for participating in the job offer, nor request any confidential information and documentation i.e. ID or Passport, utility bills, address etc.
4. Rontis job offers are not made through Google hangouts, Gmail, Facebook, Facebook Messenger or other similar tools or chat rooms. Before any job offer, applicants are invited to an interview only through a Rontis e mail account.
Rontis advices candidates to follow the above guidelines and bears no responsibility for fraudulent job offers.
07.01.2022
Recent News